Just a wee little tease of some progress on the studio for you.
My sitting area - scroll down if you want to see what it used to look like...
Normal lighting here : (actually my red walls aren't
quite
that garish...that's a flash for ya...)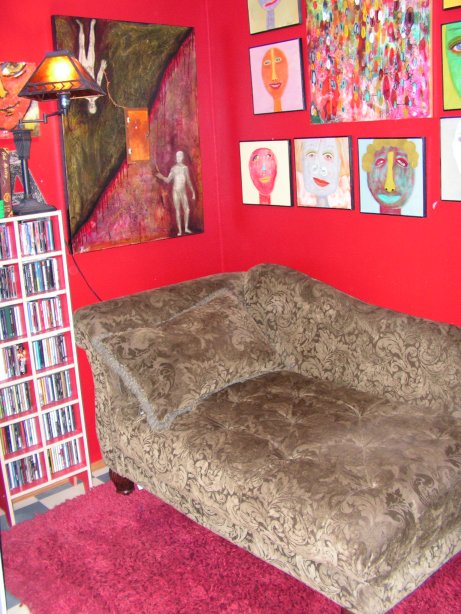 A little mood lighting for ya: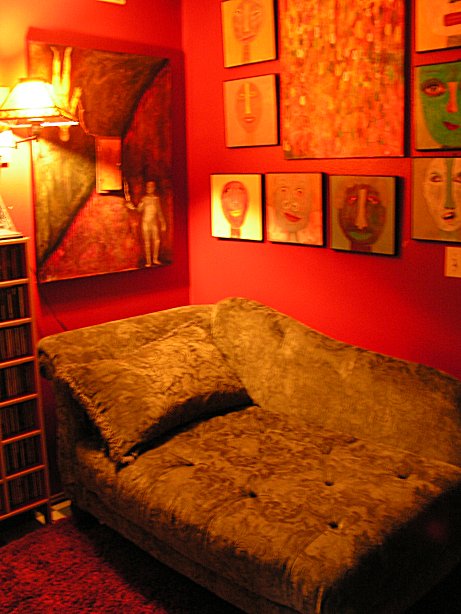 So it seems kind of rainy this morning - I thought it was supposed to be nice. I just want it to be a little warmer. I'd to not have to turn on the heat in the mornings. Is that so much to ask?
OK - off to shower and then get to work in here! I'd love to have some new paintings to put here instead of pictures of my slowly evolving studio....