I have managed to get everything off the floor in here and have vacuumed. I still need to mop and find my SOS pads so that I can attempt to clean off some of the dried on paint that's on the floor. I tried goof off, but it didn't really seem to work and it's a bit smelly so I am going to try the SOS pads and if that doesn't work then the paint will just have to stay there. It's not like I like my floor anyway.
I have to take out two bags of trash and a bin full of recyclables (is that a word?). Then begins the task of cleaning off the work tables in here. Which currently look like this: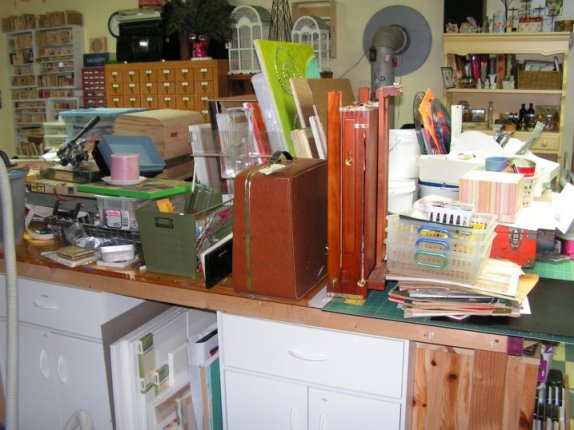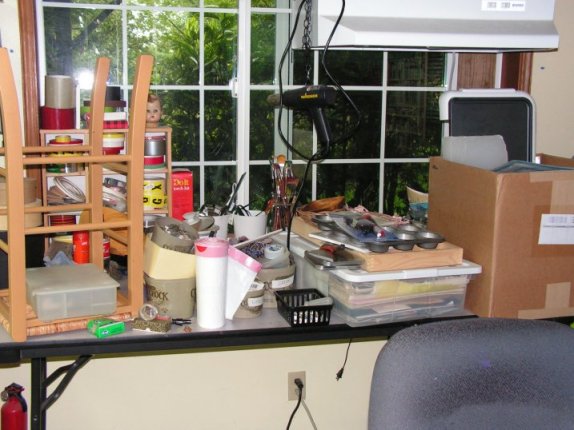 Yeah. They WERE getting better. But that was before they got worse. Yikes. I have my work cut out for me. Because a lot of this is 'problem child' stuff - things I don't know quite what to do with.
I know I shouldn't mop before completing the project, but I feel the need to do it so that I feel as if I am making progress. It's all an illusion I am sure.
Cassie is trying to help me.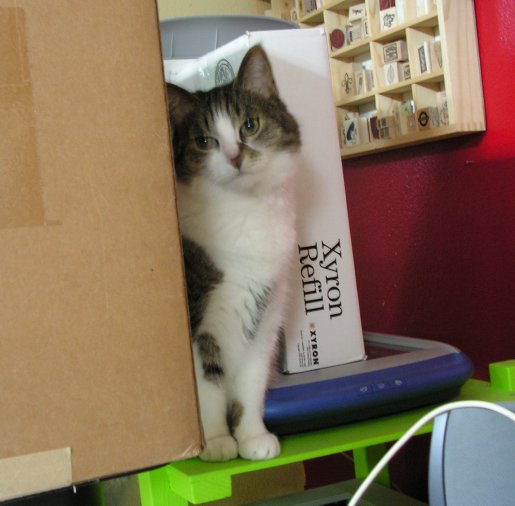 If only I could get her to sort through my drawer units. She could make
some
effort to earn her keep around here....
OK - off to find those SOS pads. (Update: SOS pads didn't work. Poo. But at least the floor is mopped. I sent my man to the store to find another kind of stripper to see if that works...)