Yes, it's true - I finished my studio makeover. I shot a video and had my husband John add music and stuff and so...without further ado...
I hope you enjoyed the tour.
This was actually shot about a week and a half ago. My studio looks a little different now. More specifically, my table is, once again, crowded with stuff.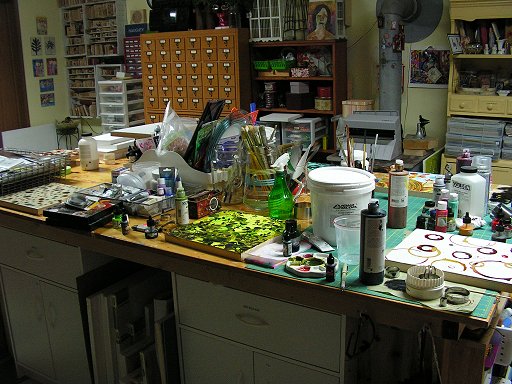 The main difference here is that it is crowded with ART STUFF not the mundane detritus of life (otherwise known as Stuff Amy Needs To Put Away Someday But Is Too Lazy To Do It Now).
I've been shopping. I go through these phases where I like to go shopping and buy new supplies - although, as you can plainly see in my video, a lack of supplies is NOT my problem. Still, it's fun to go out and see what new products are out there. Of course, I went without a list and so I forgot about three things I actually NEEDED to get. This, people, is why I make lists. I am nothing more than a jibbering idiot if I go without a list.
And I have given it a lot of thought and have decided to offer up my canvases to my artist friends in the art group I belong to. I just don't paint on canvas any more - and it's not like, if I get the sudden hankerin' to paint on one, that I can't go get one somewhere.
So, have I been doing any art?
Yes!
and....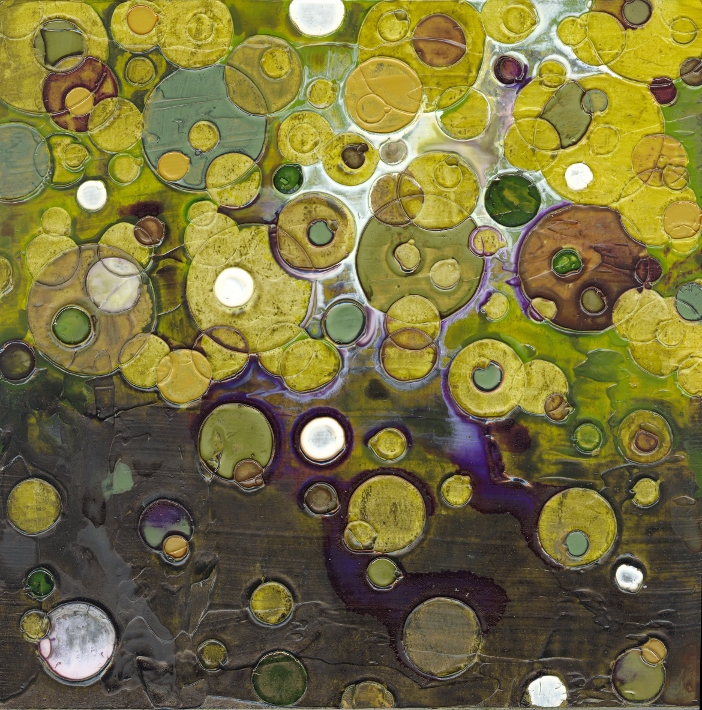 I am currently working on a teaching proposal as well. The deadline is looming and I am running into technical difficulties...
Wish me luck!